This July Fourth Icebox Cake Recipe is a fun treat for summer parties
The fourth Sunday of July is around the corner and if you are looking for a sweet treat for your upcoming holiday, look no further.
Little Ernest shared with Fox News a recipe from the Food Blog, a small baker, "Ice Cake on July 4".
The easy-to-make ice cream cake is filled with fruit, gram biscuits and special cream and can be refrigerated for up to three days, according to the Little Sweet Baker blog.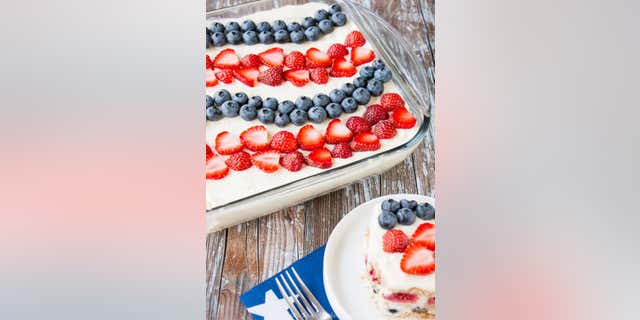 Ernest told Fox about the e-mail baking process: "Soft and fluffy graham crackers, soft cream filling and fresh berries are covered and refreshing.
U.S. Navis soft sugar cookie supply from the second and how to make it at home
"I like this recipe because it not only ensures a lot of people, it's easy to make and can be done in advance," he told Fox. "And the red, white and blue colors make it perfect for July 4th.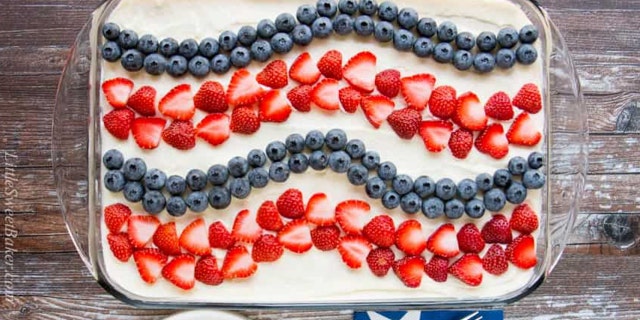 To make your own, from the July 4 ice cream cake recipe from Little Sweet Baker,
Families have been hit by fires due to a lack of amid supply for July 4
Inputs
1 box graham crackers
1 pack cream cheese, soft
2 packages instant vanilla udder mix
2 ½ cup cold milk
¾ Cup heavy cream
2 cups chopped strawberries
2 cups blueberries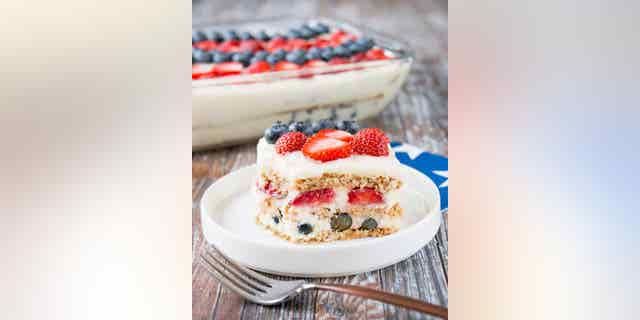 Click here for the Fox News app
Instructions
1. Start by hitting the hard edges to hit the heavy cream. Put it side by side.
2. Then combine the cheese block with the instant vanilla ping mixture.
3. Mix gently in milk.
4. Whisk in the whipped cream until the mixture thickens.
Please visit for more instructions on how to mix a cake A little sweet baker's website. Lily nrnest offers her other delicious summer desserts website You want to try.
Click here to subscribe to our live newsletter